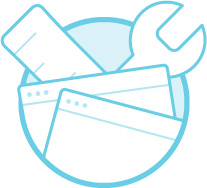 A new EBMS Events website is on the way!
Undergoing Maintenance
We're currently undergoing a re-design for the upcoming 2016 symposium!
Feature Updates
A fresh new look in on it's way! We're excited to unveil this years theme!
Bug Fixes
We're checking our list off to make sure everything is looking great! Almost ready!